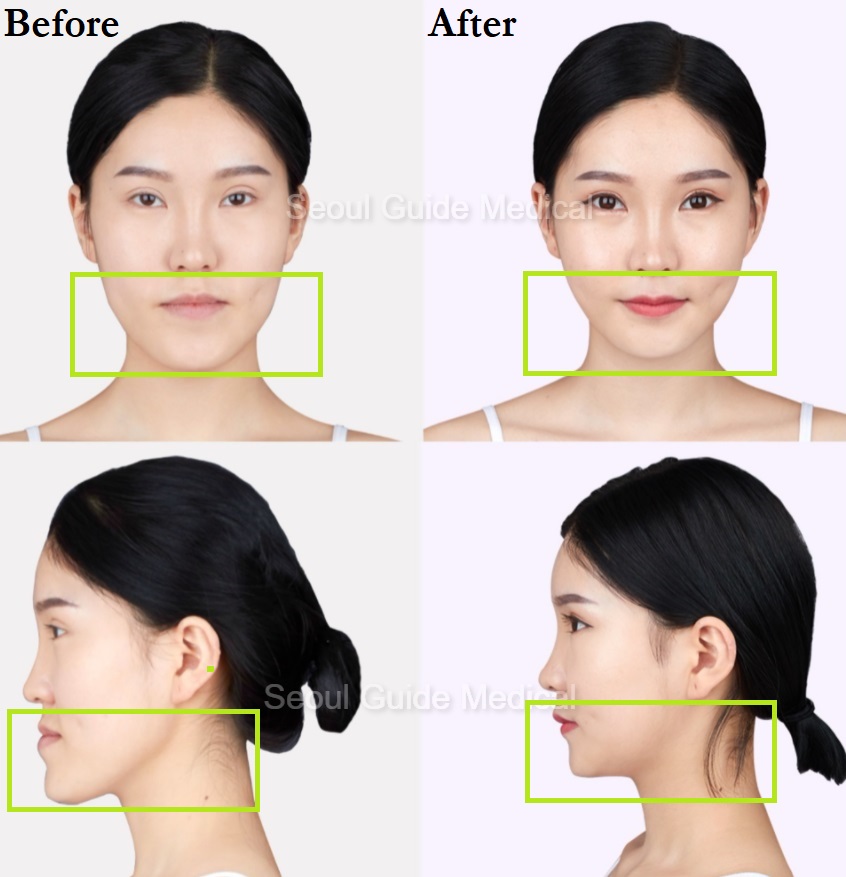 Have you always wondered what you can expect before and after double jaw surgery? This article is dedicated to the before and after care steps you will need to take when undergoing double jaw surgery. What can I do before the surgery? What can I do after the surgery? To answer these questions and more, keep reading!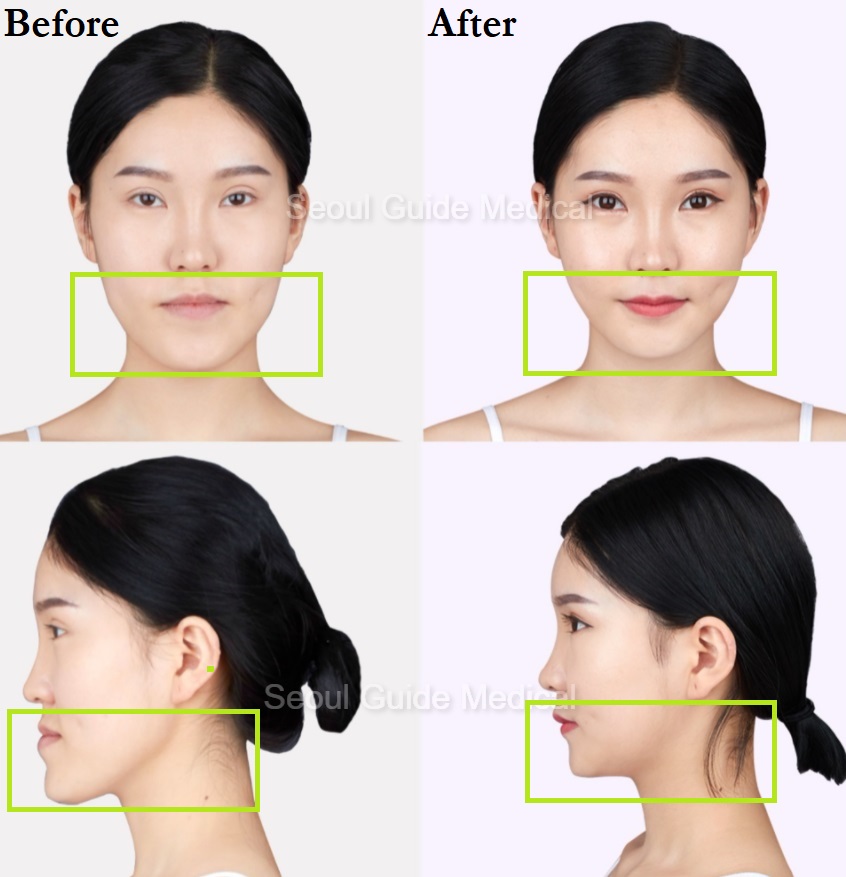 Before having double jaw surgery, there are a few things you can't do due to safety reasons.
What you cannot do:
Don't eat or drink anything before the surgery, at least 8-12 hours before surgery, depending on the doctor's recommendation. An expert tip is to contact

Seoul Guide Medical

far in advance to arrange a morning surgery spot for you. This will allow you to sleep during the fasting period, so you won't be too hungry or thirsty before surgery.

Before the surgery, you must notify

SGM

regarding your medical history. This includes whether or not you have

dental veneers or implants,

medicine usage, illnesses, past surgeries, and more. Discontinue use of any medication that thins your blood or as recommended by your surgeon. 

It is essential to consider your menstrual cycle if this applies to you. Surgery may not be a good idea for women on their periods as there will be excess bleeding, and the face is more likely to experience extra bruising and swelling.
Try to avoid smoking and drinking alcohol together at least a month before the surgery date. If that is not possible, there should be no alcohol in your system for at least 2 days before

surgery

. Tobacco and alcohol have a negative effect on your body, and thus your healing process will be slower. Excess drinking and smoking give a higher risk of complications after the surgery.

Wearing accessories during the surgery is not allowed, and all-metal should be removed. Accessories can be necklaces, rings, bracelets, earrings, piercings of any kind anywhere on the body. Metallic-based hair extensions are not permitted as they affect the instruments used to cauterize wounds during surgery. 

No fake nails, acrylic nails, and no nail polish of any kind should be on any fingernail. During surgery, your oxygen levels need to be monitored precisely, and this is done by an attachment on a nail. The other nails need to be free in case of any emergency. 

No make-up is allowed BB cream, lotion, or sunscreen. You will be taken to a powder room

before surgery

and asked to cleanse your face thoroughly before entering the surgery room. You will also be disinfected once on the surgery table. 

Do not bring uncomfortable clothes. You will want to get zip-ups or button-up shirts, sweaters, or jackets. You won't want to pull anything over your head when you leave the clinic. Comfortable, baggy (loose-fitting) pants will be much easier to put on after surgery, and you should wear shoes that you can slip on quickly and that are stable. Avoid bringing boots, heels, or tight shoes. Croc style shoes or similar is a great idea.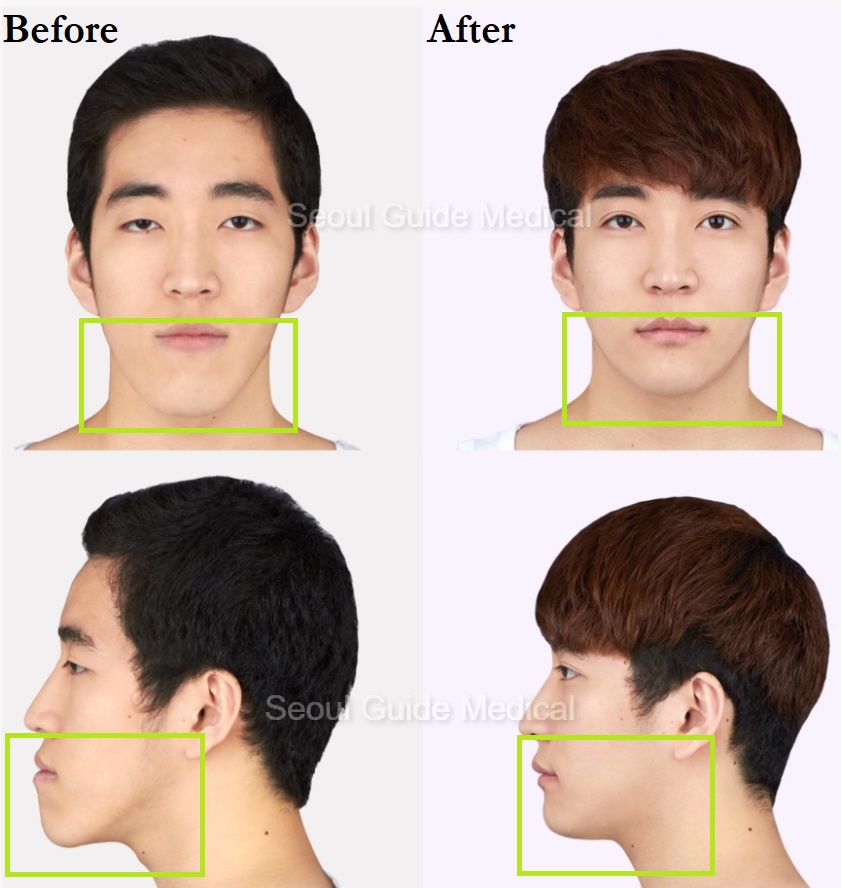 What you can do:
Prepare comfortable clothes as listed above.

Prepare something to listen to or watch on your smartphone as you will be sleeping in the clinic for one or multiple nights after surgery. You will be in a room recovering most of the time, so you may get bored otherwise. 

Talk out all your anxieties and worries with the

Seoul Guide Medical

team before surgery. Being nervous before

surgery

is entirely natural. You should express all your concerns and ask your questions before surgery so you head into surgery in the right frame of mind. 

Exercise and maintain a healthy diet before surgery. This will improve your body's ability to recover faster after surgery. 
What to Expect After the Surgery

Congratulations! You have now had double jaw surgery! It is normal to start seeing a lot of bruising and swelling. To help yourself heal faster:
Apply a cold pack for the first 3 days as much as possible, following 20 minutes on and 20 minutes off guideline. Swelling tends to increase for the first 3 days or so, and thus this is the time to combat swelling the most. An added benefit of the cold/ice pack is that it will help reduce inflammation and pain.

After the 5th day (it could be less), you can use a warm pack. These warm packs stimulate blood circulation and can help with a speedy recovery. In Korea, we give packs with a gel inside that can be frozen or heated for both the icing period and the blood flow circulation period.
In the weeks after

you've had

double jaw surgery

, you should not be drinking or smoking. Alcohol and smoking have a negative effect on the healing process as it slows it down and can cause infections inside the mouth. 

Be careful of external physical impacts. This can cause bleeding or dislocation of the bone. Although the bone has been fastened and shouldn't move quickly during an effect, you risk unnecessary harm if you put pressure on the surgical area too firmly. It can significantly impact your healing process and can affect the entire outcome. 

Together with the above point, you should sleep on your back for the first 3-4 days and should sleep with your head elevated by 30 degrees. If you sleep on your side or on your stomach, you can put external pressure on your jaw, damaging it both in the short and long run. 

You should also be careful about what kind of food you're eating. In the first few weeks, chewing food is not recommended since it can damage the jaw bone and the incision areas. You should also be careful not to eat spicy or salty food. These foods can cause you to swell up even more. For the first 2-3 weeks, stick to bland foods and consume them in juice or shake form. If you want more substantive meals, eating things like porridge or drinking soup is recommended. In Korea, there are many "juk" restaurants. "Juk" means porridge, so look for pumpkin and vegetable "juk" and skip the kimchi that usually comes as a side dish for now. Stay away from ramyeon due to the sodium content. 

Light exercise, like walking, is allowed. This is a good idea since it helps blood circulation and quicker recovery. However, heavy training is off-limits until the doctor says it is ok to do so, usually around 1-2 months later.
Aftercare in Korea

Every clinic provides slightly different aftercare, but top clinics will have RF high-frequency rejuvenation treatments, laser light therapy for swelling, and anti-swelling injections. Even if you have prepared and researched beforehand, you will have a million and one questions after surgery. Seoul Guide Medical is here to answer all your questions before and after surgery. Clinic workers can't leave the clinic to take you to your hotel or accommodations. They are limited in their services, but we are not. We collaborate with the clinics to ensure you get everything you need to have the best experience possible. 
If this is something you need, a friend who helps you out whenever you need it, contact us now for a free online consultation! You can contact us in many ways such as:
The recovery period to go back to your daily life is about 3-4 weeks, but you need to be aware that in the weeks after the recovery period you still have to take it slow. Bones usually take 6-8 weeks to heal completely so you shouldn't put pressure on it still. After the surgery, braces are usually recommended to obtain the best result.
You should note that on day 3 or 4 the swelling is the worst and from there on out it'll slowly get better over the course of 2 weeks. There still is some swelling left that can maintain up to 2 months after the surgery.
Sleeping must be done in an upward position to reduce swelling and to ensure no unnecessary pressure is being put on the jaw. In the first week after surgery, you should sleep with more than one pillow underneath your head or sleep in a comfortable chair.