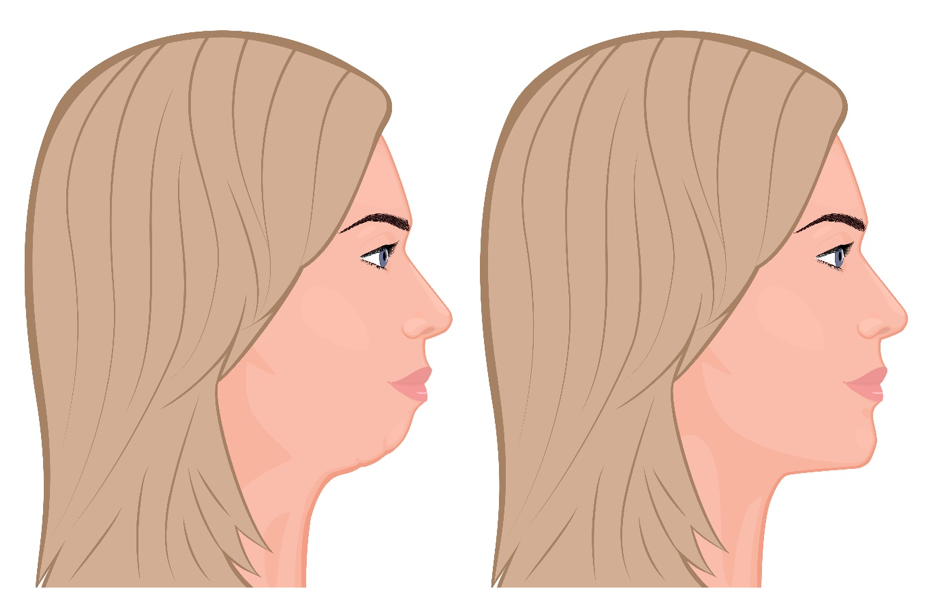 We have a few facial features that determine how the overall appearance of our face is perceived. These features tend to be features that protrude out, such as the nose or the chin. If you feel like you may have a weak facial constitution or an uneven facial symmetry, chin augmentation might be something for you to consider. In this case, you've clicked on the right article!
What is chin augmentation?
Chin augmentation is usually done one out of two ways, through genioplasty or with chin implants. This procedure is usually done to help bring the chin forward and harmonize all the features of the face. Both procedures require going under a deep sleep, but for which one is a better fit, read on!
Genioplasty vs Implant; when you should get one versus the other.

Genioplasty consists of cutting the frontal part of the mandible, or the jaw, sliding it forward and then securing the position by screwing in a titanium plate where there is a gap from the bone being slid forward. It is a much more invasive procedure than an implant, so this is something to consider.
The swelling is usually significantly increased and you may lose some feeling in your lip as the saw does cut close to some nerves near the teeth. The advantages are that results are permanent as the bone heals well after this procedure and with simulations, it is easy to see what your results afterward should look like. The chin can also be placed not only forward, but if necessary in certain other directions, and may be shaved down as well. As you read through the article you can consider this other option as well.
Chin Implant; the procedure
On average, this procedure is an outpatient procedure, meaning you are in and out the same day and usually within a few short hours. The actual procedure will take from 1-2 hours. You will be under anesthesia into a deep sleep. The stitching depends on the clinic you choose, as some choose regular stitching, which has to be removed a week later, while some clinics use dissolvable stitching, so no stitches will need to be removed during your check-up.
An incision will be made usually inside the mouth, under the lower gum. An incision can also be made underneath the chin, though the preferred method is up to you and your doctor. After the incision has been made the implant that will have been pre-made will be inserted. The incision will then be closed with stitches.
For a more detailed description of the procedure, the linked video is a great resource. It is lengthy, but an implant is a lifetime investment and something you want to make sure you get correct the first time around.
Complications
How to know if you need this procedure.

What kinds of implants are there?

Chin augmentation cost in Korea

Chin Implant Before & After

In case you were curious here are a few pictures of patients that have had this procedure done.
This procedure will improve your overall appearance. Though it is a small change in one's facial features, it is a powerful change as the chin can be a very dominating quality of one's aesthetics. It is an invasive procedure, though much less than its counterpart of genioplasty. I hope you kept in mind both options while reading this article and feel more confident about which procedure will suit you and your needs best. As always, consult with your doctor first about which procedure you will benefit the most from.