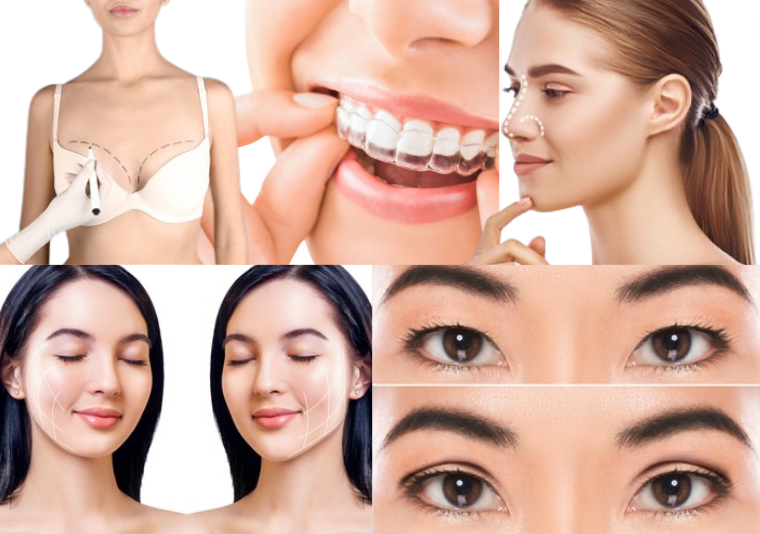 Have you always wanted to get that K-pop star look? Plastic surgery can be done to achieve the look you are after. In this article, you'll be introduced to some of the plastic surgery procedures that K-pop Idols get and learn how to get them, too!
The double eyelid procedure is one of the most well-known plastic surgery procedures in the world. Having balanced double eyelids can make the eyes look bigger while providing a fresher and less sleepy look. This surgery is done either by the non-incision method or the incisional method. The non-incision method requires stitching to be done on the upper part of the eyelid. One issue with this method is that it is not suitable for all cases and that the results may not be permanent.  The incisional method is suitable for all cases and works by creating or re-creating the double eyelid line then using sutures to hold the line in place. The stitches are removed 5-7 days after surgery. Some patients may require removal of excess skin and fat. This is known as upper eyelid blepharoplasty. Others may have too much of their upper eyelid covering their pupil. In this case, they would require ptosis correctly. Ptosis correction fixes the saggy eyelid or sleepy eyelid look. Other patients may not have enough fat between their upper eyelids and their brow bone. These patients would require fat grafting or fat injections to be done. 
There are other procedures that go really well with the double eyelid procedure. If you would like either the medial or lateral sides of your eyes to be wider than medial and lateral canthoplasty (known as epicanthoplasty) can be done. If you have bags or dark circles under your eyes then fat repositioning, fat extraction and fat grafting can be done. If you have wrinkles under or over your eyes then blepharoplasty is a good option. Lastly, if you have wrinkles at the sides of your eyes then a bit of Botox will help for 2-4 months at a time. 
There are many cases where at first it may seem that only one eye should be done. However, doing both eyes will give you the best results. Surgery on just a single eyelid can lead to more imperfection than is necessary.  
The recovery time for double eyelid surgery depends on which double eyelid procedure or procedures you had. The more invasive it is, the longer the swelling and possible bruising it will be. Swelling and bruising tends to rise for 2-3 days after surgery, hit its peak, settle then start to go down. A lot of icing at this point is recommended along with anti-swelling injections and laser light therapy. The swelling and bruising slowly go away and after 3 weeks or so you look much better. Full recovery takes place around the 3 month mark with the final bits of swelling taking up to 6 months. Internal healing can go on as long as 1 year but between 1-3 months you will look great to others. 
Nose Surgery - Rhinoplasty

Jaw surgery - Mandible Jaw Reduction Surgery
Cheekbone Reduction - Zygoma Reduction Surgery

Chin Surgery - Genioplasty

Breast augmentation
Dental Braces and Veneers

What's Next?